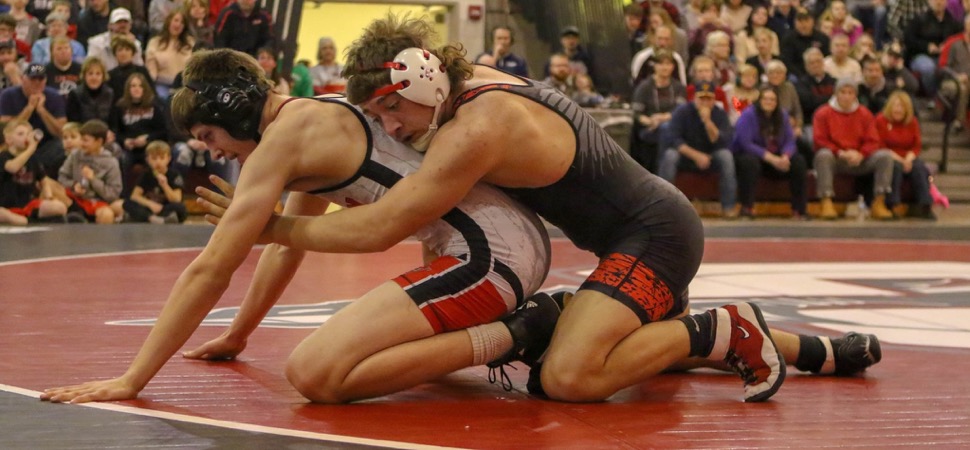 Warriors wrap up NTL Championship
By: Ed Weaver | January 24, 2020 / Photo: Joe Carreon
The Canton Varsity Wrestling team won their first outright NTL wrestling championship since 2005 with a 54-19 win over rival Troy on Thursday, January 23.
After an opening forfeit the Warriors came back to lead 10-6 after Riley Parker (145) and Brenen Taylor (152) scored a major decision and pin fall. Troy's Jacob Turner in a 1:10 pin fall at 160 to go back in front, but then Canton rattled off 5 straight wins to put the match in their control.
Timmy Ward (170), Chance Deljohnovan (195), Trevor Williams (220), and Jaden Fantini-Hulslander (285) all scored pin falls over their opponents and Garrett Storch won a 17-2 tech fall at 182.
Troy's Seth Seymour won a 5-2 decision at 106 but the Warriors followed up with three more wins by Bailey Ferguson (113), a forfeit for Austin Allen (120), and Miah Lehman won a 6-3 decision over Eli Randall at 126.
The win improves the Warriors' record to 9-1 overall while finishing a perfect 8-0 in the NTL.
About the Author