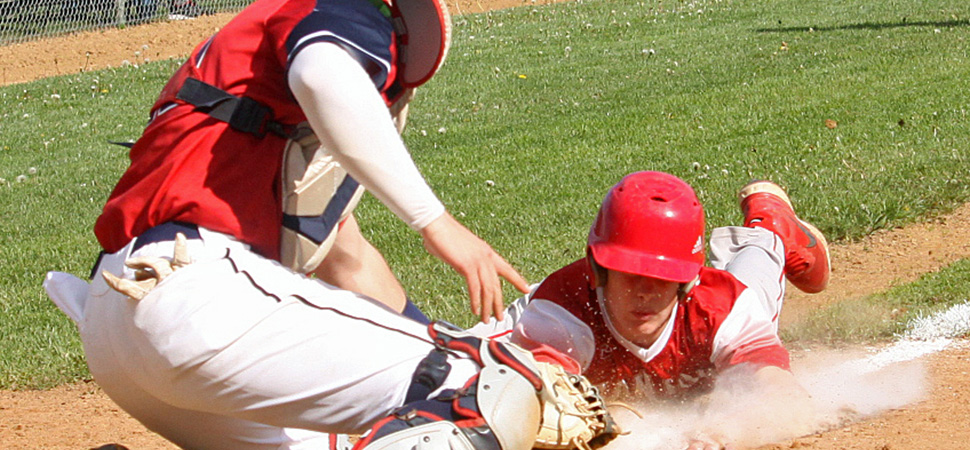 Canton drops 13-12 heartbreaker to Sayre
By: Chris Manning | May 14, 2021 / Photo: Chris Manning
It was a heart breaking loss for Canton, as they fell to Sayre 13-12 in a back and forth affair during NTL baseball action.
A win by the Warriors would have put them in a tie with Sayre for the NTL Division-II title, now they fall two games back.
Canton led 3-1 after the first inning, but Sayre scored four in the fourth to take a 4-3 lead. They would make it 5-3, but a 4-run fifth by the Warriors put them ahead 7-5.
Sayre scored three more in the top of the sixth, but Canton answered with three runs of their own for a 10-8 lead, just three outs away from the win.
Sayre, though, rallied with two outs in the seventh, scoring five runs to pull ahead 13-12. Canton fought back in the bottom half of the inning, scoring two runs, but coming up just short.
Hudson Ward (2-for-3) had a double, with 3-RBI, and two runs scored, while Hayden Ward (2-for-3) scored once and knocked in three runs. Cam Bellows (2-for-5) scored twice, and had an RBI.
Cooper Kitchen (1-for-3) had a double, three runs, and 2-RBI, with Timmy Ward (1-for-4) knocking in two runs. Evan Landis (1-for-1) had a pinch hit, with Joel Schoonover scoring three times, and Brenen Taylor crossing home once.
Five different pitchers saw action on the day, as Carter Route started, going 3 2/3-innings with three walks, one hit, and three unearned runs, while striking out one.
Hayden Ward pitched a third of an inning, allowing two walks, and an unearned run, while Schoonover pitched a third, allowing three walks, with an earned run.
Brendan Matthews pitched the next 1 2/3-innings, striking out one with four walks, two hits, and three earned runs.
Weston Bellows tossed the final inning, and takes the loss. He struck out one, with a walk, four hits, and five runs, just one of which was earned.