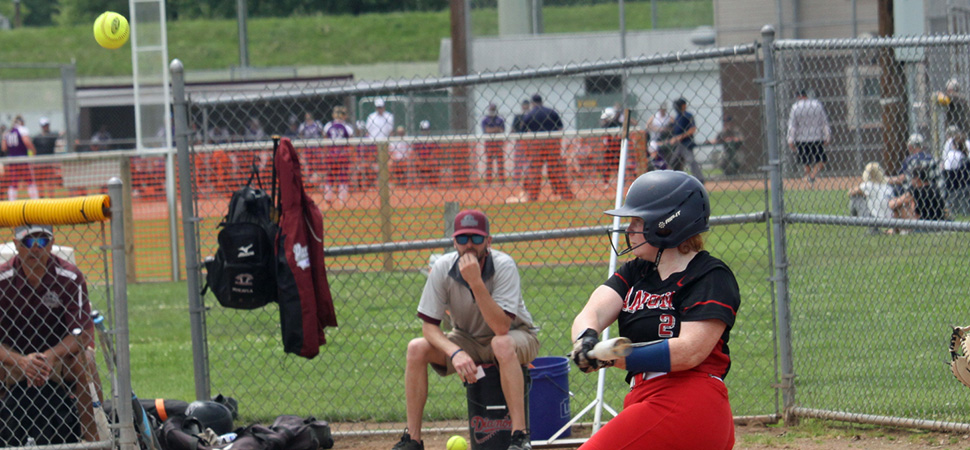 Lady Warriors fall to NEB in D4 semis
By: Chris Manning | June 2, 2021 / Photo: Chris Manning
WILLIAMSPORT — Canton only got four hits in their 5-0 loss to NEB during District IV, Class A softball semi-final action Tuesday.
Allyson Butcher (2-for-3) had half the team's hits, with Emmi Ward (1-for-3), and Mae Kinner (1-for-3) also getting hits.
Jill Shay took the loss, striking out two with nine hits, three walks, and five runs, two of which were earned.
Canton stranded six on base, getting runners on in early innings, and in the later innings.
However, it was NEB who was able to move them across, scoring one run in each of the first, third, fourth, fifth, and sixth innings.