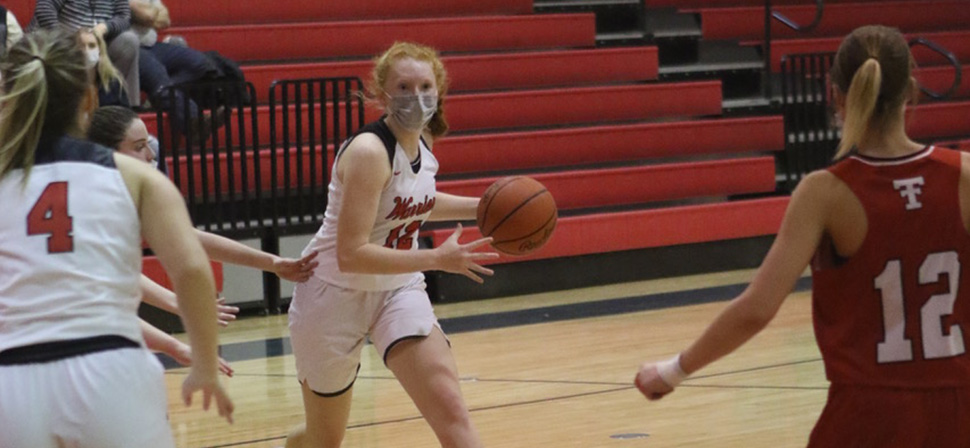 Lady Warriors fall to Troy
By: Chris Manning | January 22, 2021 / Photo: Joe Carreon
Canton lost to Troy 37-16 in NTL girls' basketball action Thursday.
The Lady Warriors were held to five first half points as Troy built a 23-5 lead at the half. Canton rallied in the third, out scoring Troy 7-4, but couldn't overcome the deficit.
Molly Ward led Canton with eight points, 16 boards and two steals while Sammy Blackman finished with five points and Aislyn Williams had three.
Canton travels to Wellsboro Monday.