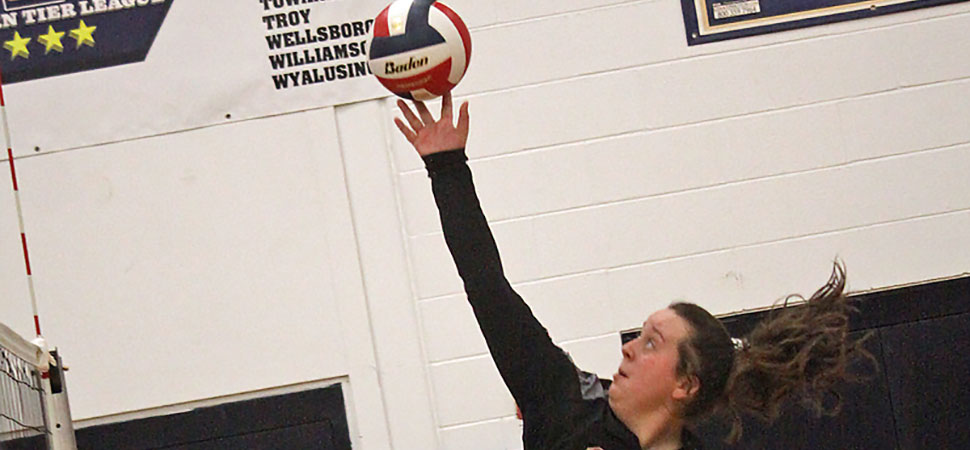 Lady Warrios advance to D4 Class A title game
By: Chris Manning | October 31, 2021 / Photo: Chris Manning
TIOGA JUNCTION — Canton survived a scare from NEB in the District IV, Class A volleyball semifinals. The Warriors lost the first set, but won the next three to prevail 3-1, and reach the finals.
The Panthers won the first game 25-18, but Canton took the next three 25-12, 25-19, and 25-22.
Trisha Gilbert had eight points, three aces, three kills, one assist, and six digs, with Rachel Martin getting 15 points, four aces, three kills, one assist, and five digs.
Marissa Ostrander had seven points, one kill, one assist, and 13 digs, Keri Wesneski finished with 15 points, two aces, seven kills, and 18 digs, and Jillaney Hartford had five kills, four blocks, and an assist.
Allyson Butcher had 15 points, 27 assists, and 11 digs, and Aislyn Williams notched 10 points, an ace, 14 kills, five digs, and seven blocks.