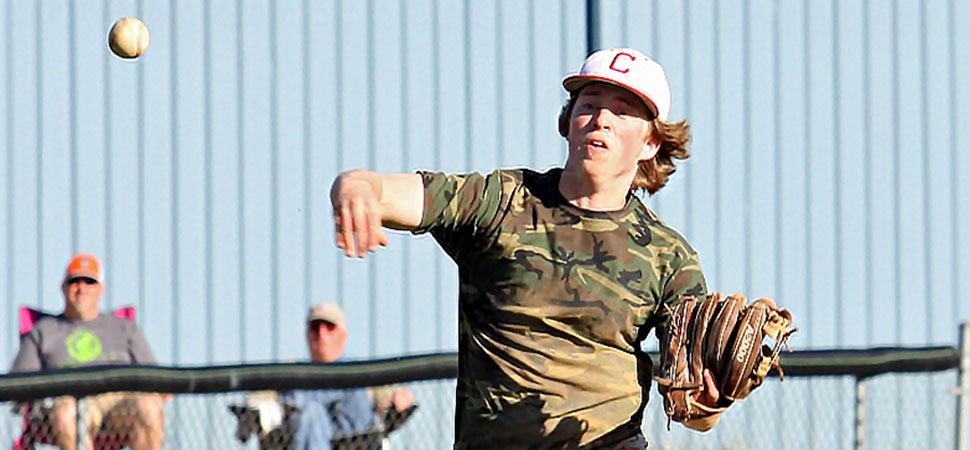 Beers home run leads Canton past Towanda
By: Chris Manning | May 12, 2022 / Photo: Chris Manning
Michael Beers homered as Canton held off Towanda, 9-5, during NTL baseball action.
Canton used a five run fifth to take a lead, and never looked back.
Beers finished the day 3-for-4, with 3-RBI, while Cohen Landis (2-for-4), and Cooper Kitchen (2-for-4) also had multi-hit games. Kitchen also scored twice.
Holden Ward (1-for-3) scored twice, Weston Bellows (1-for-4) scored once and drove in two runs, Gavin Morse (1-for-2) scored twice, and also had 2-RBI, with Brenen Taylor cross home as well.
Bellows went the stance to get the win, striking out nine with one walk, seven hits, and five runs, one of which was earned.