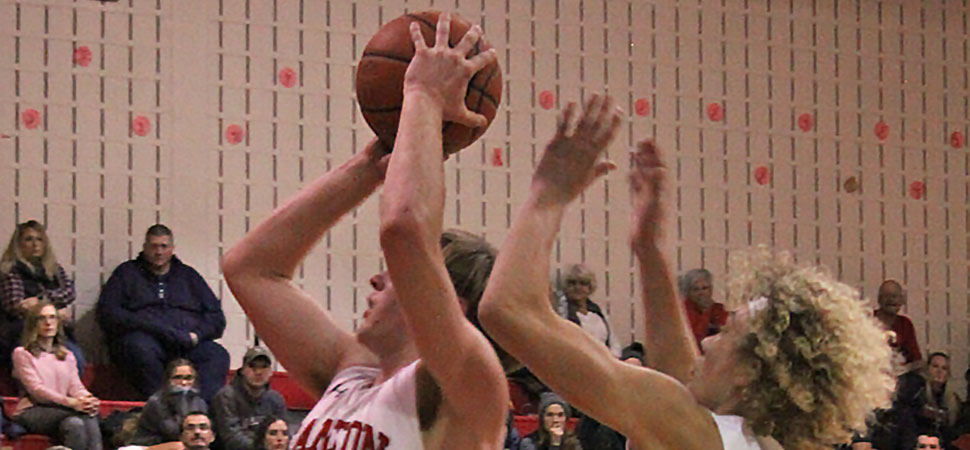 Canton holds on to beat Wyalusing, 54-49
By: Chris Manning | January 13, 2022 / Photo: Chris Manning
Canton used a big third quarter run, then held on in the fourth quarter, to beat Wyalusing 54-49 in NTL Division-II boys' basketball action Wednesday.
Isaiah Niemczyk had 25 points to lead the Warriors, with Caiden Williams scoring 15. Weston Bellows netted seven, Austin Allen had four off the bench, and Cooper Kitchen came away with three.
Wyalusing led 22-21 at the half, but a 21-7 run in the third frame by the Warriors saw they go up 42-29.
After a lay-up in the fourth pushed their advantage to 44-29, Wyalusing then scored 14 points in two minutes to cut it to 44-43.
Canton, though, would end the run with back to back lay-ups, and ultimately out score the Rams 10-5 down the stretch to get the win.