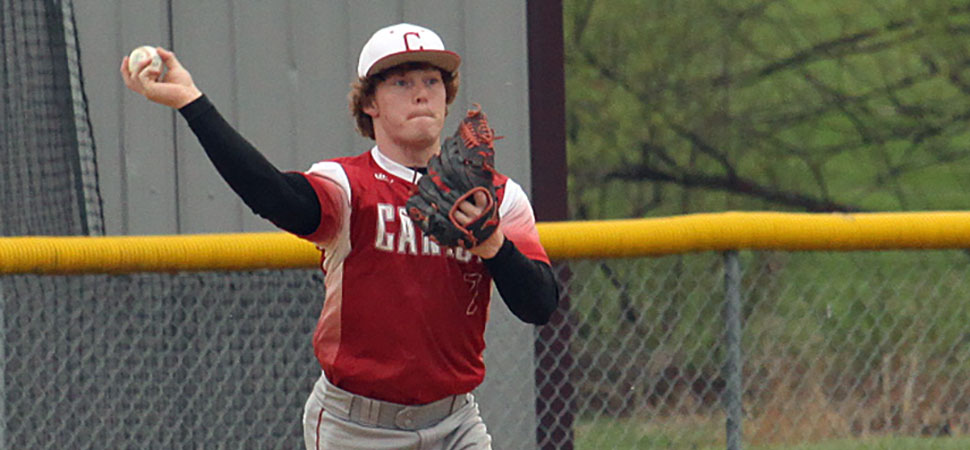 Canton scores 3 in 7th to top NEB, 4-2
By: Chris Manning | May 4, 2022 / Photo: Chris Manning
A 3-run seventh inning rally propelled Canton past NEB 4-2 in NTL baseball action. NEB led 2-1 after the first inning, and made it stick until the seventh.
Cooper Kitchen (2-for-3) had two runs, while Holden Ward (1-for-3), Weston Bellows (1-for-4), and Gavin Morse (1-for-3) also had hits. Ward and Bellows both scored, as Bellows and Brenen Taylor each had an RBI.
Kitchen got the start, and the win, going six innings to strikeout seven with one walk, seven hits, and two earned runs.
Ward went the final inning, striking out three.