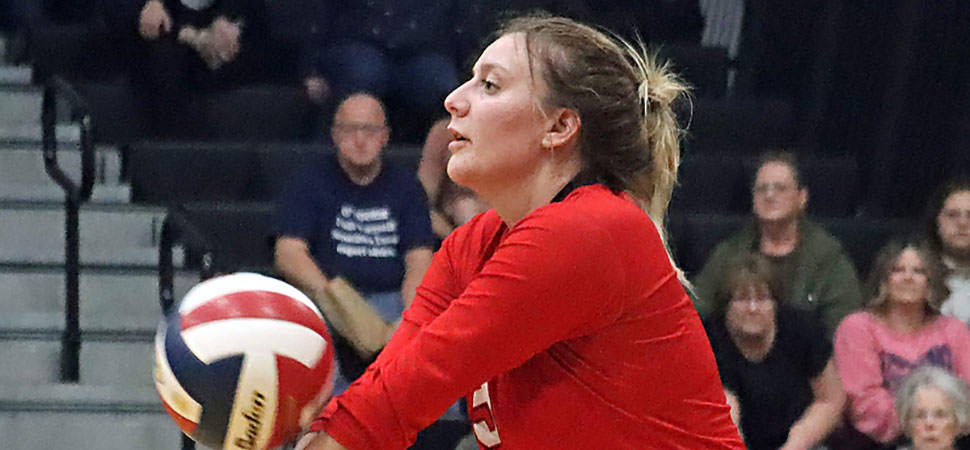 Lady Warriors Fall To Galeton In D4 Final
By: Chris Manning | November 6, 2022 / Photo: Chris Manning
ATHENS — It was a rough end to the season for Canton volleyball, as they were swept by Galeton in the District IV, Class A final 3-0.
The Warriors lost the sets 25-15, 25-22, and 25-23.
Aislyn Williams had 11 points, two aces, two kills, 15 assists, 10 digs, and a block, as Jillaney Hartford had seven points, two kills, three digs, and two blocks.
Keri Wesneski notched nine points, two aces, nine kills, five digs, and an assist, with Marissa Ostrander getting nine points, two aces, an assist, and six digs.
Kendall Kitchen finished with two points, three kills, and six digs, while Madison Hulbert had eight points, two aces, and two digs.
Gabby Spencer had two digs with a block, while Tara Gilbert added two kills, with a dig.