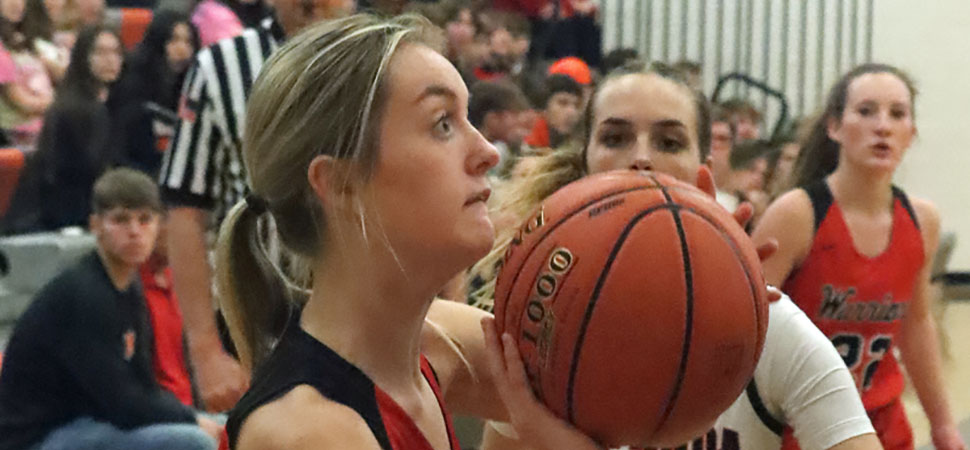 Lady Warriors Fall To Towanda
By: Chris Manning | December 14, 2022 / Photo: Chris Manning
Canton fell to Towanda, 44-29, during NTL girls' basketball action.
Carolyn Thoren led the Warriors with seven points, as Kendall Kitchen and Molly Ward had six points each.
Jazmyn Hickok and Emmie Tymeson both netted four, while Sammy Brackman added two.
The Warriors were down by 12 early in the second quarter, but cut it to an 8-point deficit at half.
They would get it to as close as six, but couldn't quite get over the hump, and ran out of gas in the fourth quarter.