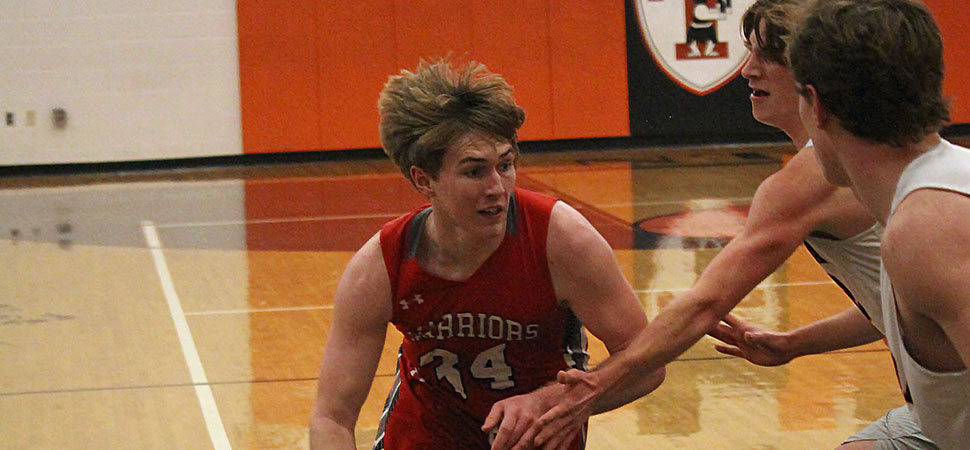 Third quarter pushes Warriors past Black Knights
By: Chris Manning | January 26, 2022 / Photo: Chris Manning
Canton used a 21-9 third quarter run to pull away from Towanda 66-37 in NTL boys' basketball action.
Caiden Williams had 24 points to lead the Warriors, while Cooper Kitchen netted 16. Isaiah Niemczyk added eight, Weston Bellows scored seven, Austin Allen had five, Ashton Rockwell finished with three, Kyle Kapichok chipped in with two, and Ben Fitch rounded things out with one.
The Warriors found themselves down 11-9 after the first quarter, but out scored Towanda 17-6 in the second to take a 26-17 halftime lead, before their big third quarter.