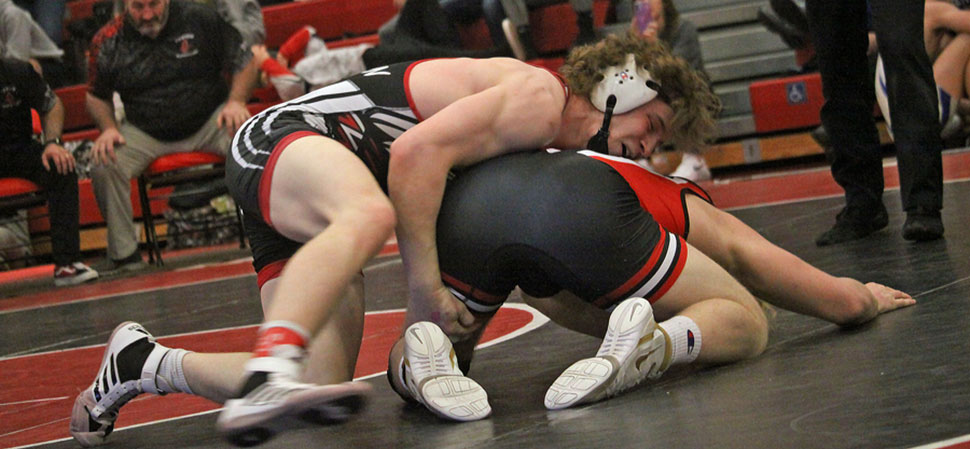 Three Warriors advance to Northeast Region tournament
By: Chris Manning | February 27, 2022 / Photo: Chris Manning
WILLIAMSPORT — Three Canton wrestlers advanced out of the District IV Wrestling Tournament, with all three earning bronze medals.
Bailey Ferguson (152), Hayden Ward (145), and Riley Parker (172) all took third.
After dropping semi-final bouts, the three battled back through the consolations to the medal round.
Ward won his third place match 10-0 over Line Mountain's Mason Leshock, Ferguson won his match 3-1 over Southern Columbia's Louden Murphy, and Parker pinned NPL's Kohen Lehman in 2:47 for his third place win.
All three will advance to Regionals.
Holden Ward (120) and Brenen Taylor (160) won't advance, but did take 7th, with Hudson Ward (138) and Mason Nelson (285) both getting eighth.