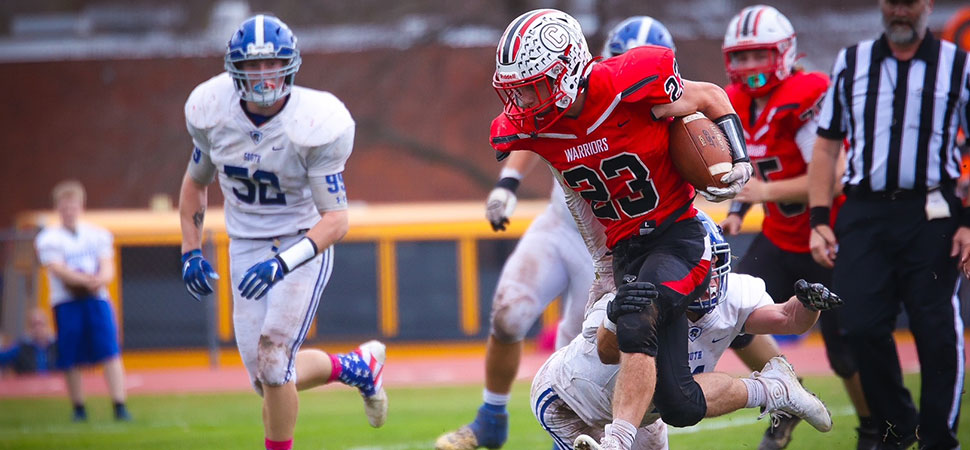 Warriors Defeat South Williamsport To Open D4 Playoffs
By: Chris Manning | November 6, 2022 / Photo: Joe Carreon
Canton football dominated South Williamsport to the tune of 42-13 in their District IV, Class A semifinal on Saturday.
Riley Parker had 89 yards rushing and three touchdowns, while Hayden Ward had 79 yards rushing and a score. Weston Bellows added four carries for 50 yards.
Ben Fitch and Bailey Ferguson also had rushing touchdowns.
Ward got them on the scoreboard with a 19-yard touchdown run in the first quarter. Ferguson's point after made it 7-0.
Canton would get three second quarter touchdowns, beginning with a Ferguson 3-yard run. He hit the PAT for the 14-0 lead.
Parker then had an 8-yard run, followed by a 13-yard scoring run. Ferguson added both kicks for the 28-0 halftime lead.
The Warriors had two more touchdowns in the third, a 45-yard Parker run, and a 28-yard Fitch run. Ferguson made both PATs for a 42-0 lead.
South would score twice in the fourth for the 42-13 final.