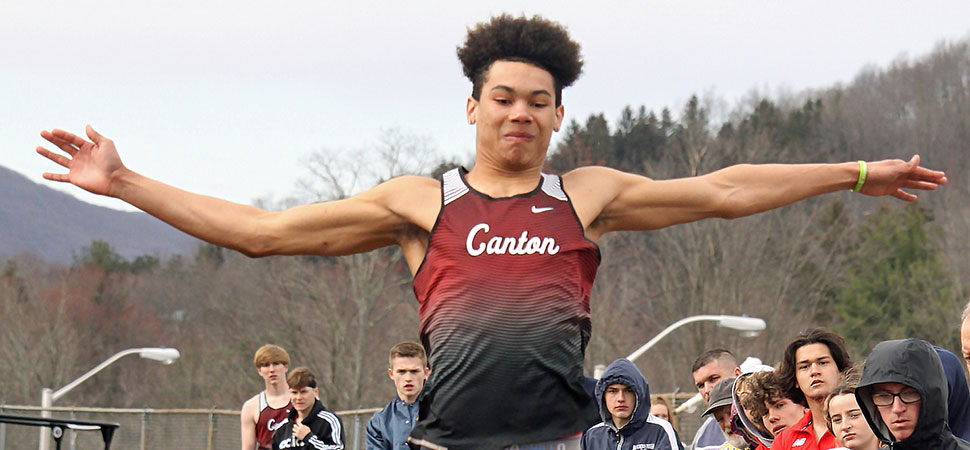 Warriors finish 13th & 15th at Molly Dry Invite
By: Chris Manning | April 18, 2022 / Photo: Chris Manning
Canton Caiden Williams scored points in four events at the Molly Dry Invitational, to lead the boys' team to a 13th place finish.
The boys had 24.5 points, while the girls took 15th with 15 points.
Williamson was fourth in the high jump (5-feet, 4-inches), sixth in the long jump (18-feet, 5 1/2-inches), fifth in the shot put (40-feet, 1/2-inch), and seventh in the discus (111-feet).
Isaiah Niemczyk was fifth in the long jump (19-feet, 1-inch), and third in the triple jump (38-feet, 9 1/4-inches).
Kyle Kapichok chipped in with an eighth place finish in the discus at 105-feet, 6-inches.
On the girls' side Kendall Kitchen was third in the pole vault at 7-feet, 6-inches, while Camille McRoberts was fifth in the 1600 (6:00.06), and seventh in the 800 (2:34.97).
Those two, plus Laci Niemczyk, and Natalie Kapichok, were sixth in the 4x400 relay in 4:39.52.