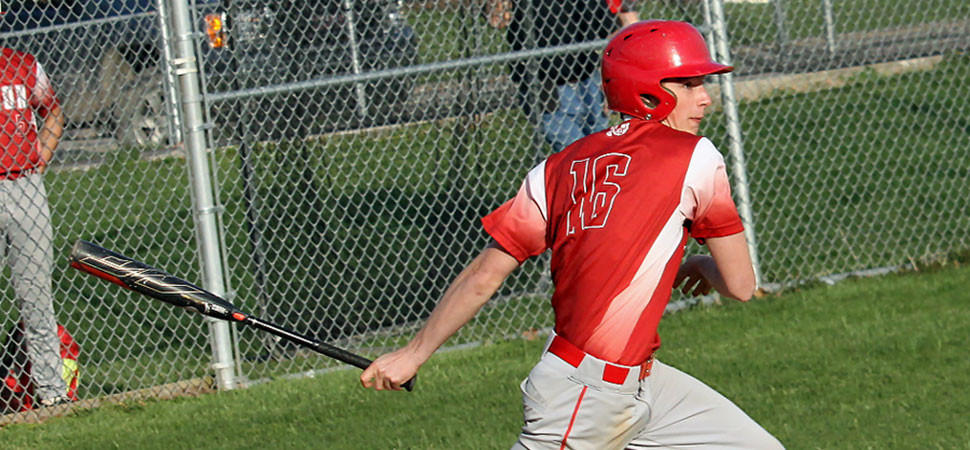 Warriors score six in the 7th to edge Troy, 11-10
By: Chris Manning | April 27, 2022 / Photo: Chris Manning
Canton baseball used a 6-run 7th to down Troy 11-10 during NTL baseball action.
The Warriors were down as much as 10-3 during the contest before rallying for the win with eight unanswered runs.
Weston Bellows (2-for-3) had two runs, and 2-RBI, for Canton, while Michael Beers (1-for-1) had a pinch hit double that scored the winning run.
Holden Ward (1-for-3), Gavin Morse (1-for-4), Zac Colton (1-for-2), and Mason Harold (1-for-3) also had hits. Holden Ward and Hayden Ward both scored twice, with Colton, Harold, Cooper Kitchen, and Brenen Taylor also scoring runs.
Colton and Morse drove in two runs each, while Harold also had an RBI.
Hayden Ward got the start, but only went one-third of an inning, striking out one with two hits, and four unearned runs.
Kitchen went the next six innings, striking out three with two walks, six hits, and six runs, all unearned to get the win.
Holden Ward pitched the final two-thirds, striking out one.