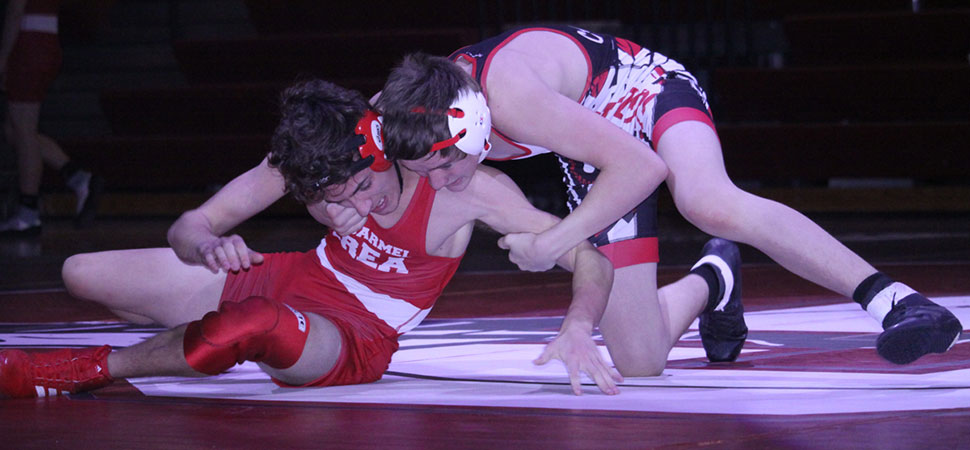 Warriors top Mount Carmel in 1st round of D4 team tournament
By: Chris Manning | February 4, 2022 / Photo: Chris Manning
Canton opened their District Duals first round match with Mount Carmel with six falls en route to a 53-15 win over the Red Tornadoes.
Cayden Miller (120), Holden Ward (126), Ryland Sakers (132), Hudson Ward (138), Bailey Ferguson (145), and Hayden Ward (152) all had falls, while Lyle Vermilya added a forfeit.
Brenen Taylor (160) and Riley Parker (189) both scored major decisions, with Cohen Landis (113) eking out a decision.