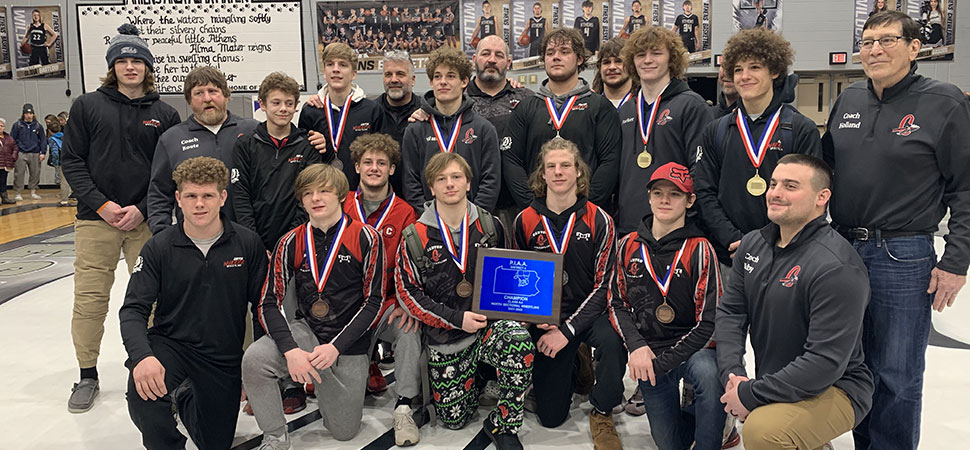 Warriors win 3rd straight North Section title
By: Chris Manning | February 20, 2022
Canton won their third straight North Section wrestling title, amassing 187.5 points and crowning three champions.
Riley Parker (172), Holden Ward (120) and Hayden Ward (145) all won North Section title, with Mason Nelson (285), and Cohen Landis (113) taking home second place finishes.
Ryland Sakers (132), Hudson Ward (138), Connor Davis (215), Cayden Miller (126), and Brenen Taylor (160) all finished in third to advance.
In all 10 out of their 12 wrestlers advanced to districts.