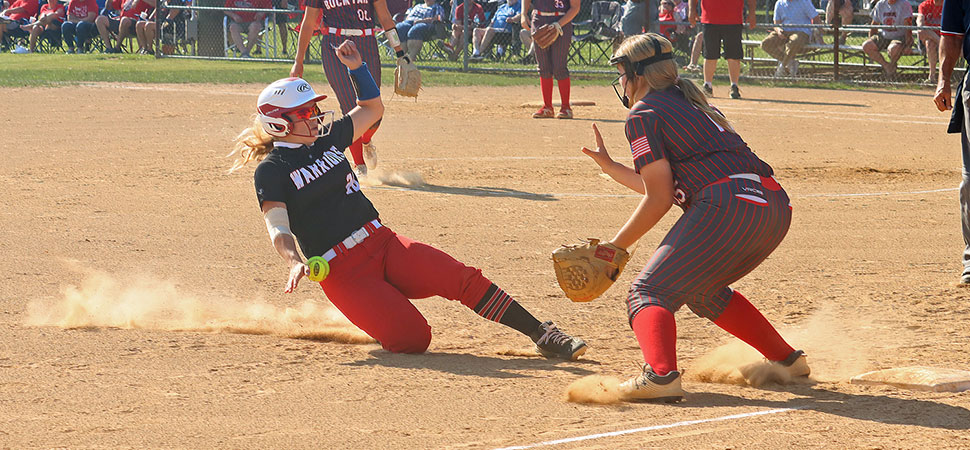 Lady Warriors Fall To Bucktail In District Title Game
By: Chris Manning | May 31, 2023 / Photo: Chris Manning
Canton fell to Bucktail, 10-2, in the District IV, Class A softball title game.
They were down 2-0 after the first inning, then in the fourth the Bucks pushed six more across for an 8-0 lead.
The Warriors got two back in the top of the sixth, but Bucktail was able to nab two more themselves in the bottom half of the inning.
Keri Wesneski struck out seven in the loss, allowing eight hits and two walks to go with the 10 runs.
Molly Ward (1-for-3) had a triple as Allyson Butcher (1-for-3) knocked in two runs. Wesneski (1-for-4) and Madison Hulbert (1-for-3) also had hits, with Mae Kinner and Rylin Graham scoring their two runs.