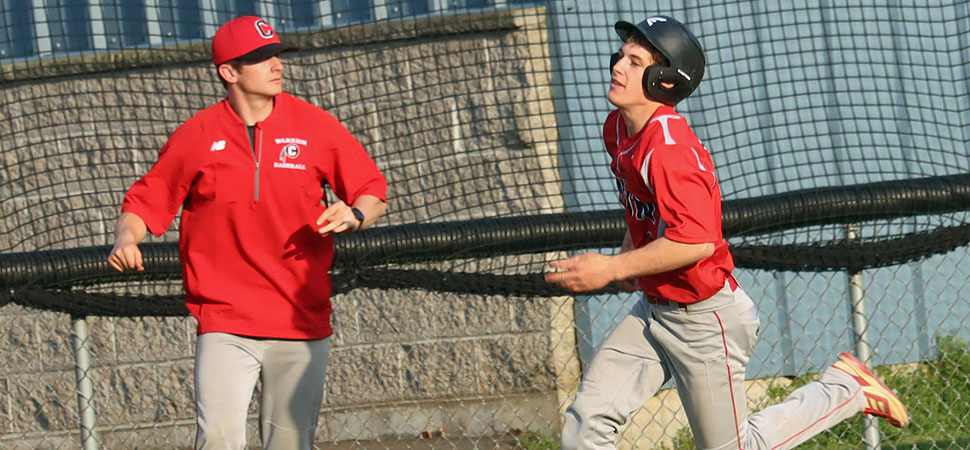 Late Offensive Surge Helps Warriors Top Towanda, 16-6
By: Chris Manning | April 22, 2023 / Photo: Chris Manning
Canton out scored Towanda 12-0 over the final three innings to beat the Knights 16-6.
Weston Bellows (3-for-3) had a double, 6-RBI, and a run scored, while Hudson Ward (2-for-4) had 3-RBI with two runs scored.
Hayden Ward (2-for-4) had 3-RBI with a run scored, while Holden Ward (2-for-2) walked three times, and scored in all five plate appearances.
The top four spots in the order for Canton went 9-for-13 with nine runs scored, and 12-RBI.
Cohen Landis (1-for-1) knocked in two runs as Michael Davis (1-for-3) scored a run, and drove one in.
Michael Beers (1-for-3) scored twice, with Ben Fitch, Mason Harold, and Zack Colton all finding home. Fitch also had an RBI.
Bellows started, and went four innings for the win, striking out one with six hits, two walks, and six runs, five of which were earned.
Holden Ward pitched the final three innings with two walks, and seven strikeouts.