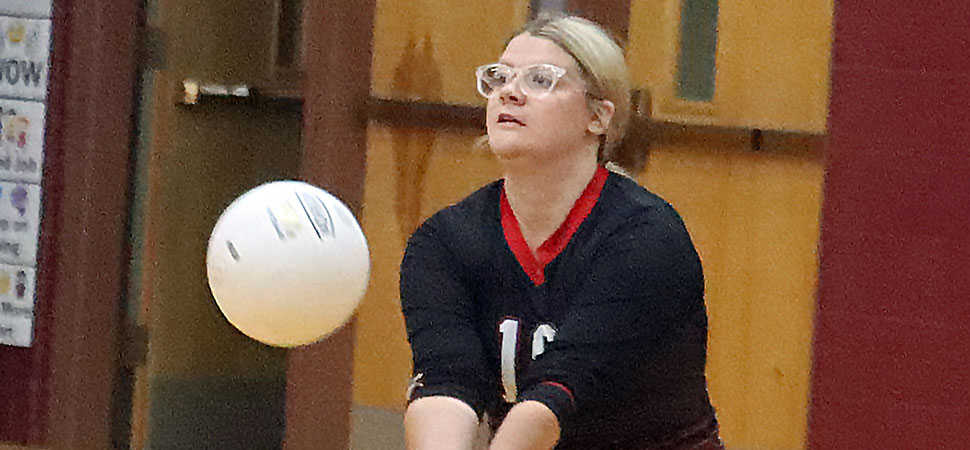 NEB Sweeps Lady Warriors
By: Chris Manning | September 27, 2023 / Photo: Chris Manning
Canton was swept, 3-0, by division leading NEB during NTL volleyball action.
The Warriors lost the sets 25-8, 25-10, and 25-15.
Addi Pepper had four points, six assists, and two digs, as Alyssa May finished with five points, an ace, two kills, and a dig.
Cailyn VanNoy notched three points, a kill, and seven digs, as Chelsea Lehman had three points with four kills.
Kendall Kitchen had six points to go with 23 digs, as Tara Gilbert had two points, two kills, one assist, and four digs.
Vayda Bryan had five points, two assists, and four digs, Makenna Seachrist had two kills, Nevaeh Vroman notched an assist with a dig, and Kaylynn Pidcoe finished with a dig.
Canton lost the JV match, 25-11, and 25-19.
May had five aces, two digs, and two kills, as Abbey Marbaker finished with two aces, four digs, two assists, and a kill.
Vroman had an ace, six digs, two assists, and a kill, with VanNoy getting an ace, four digs, and two kills.
Ashley Valera had four digs, Alley Marbaker notched two digs, Riley Gowin had a kill, and Lydia Roupp had an ace.