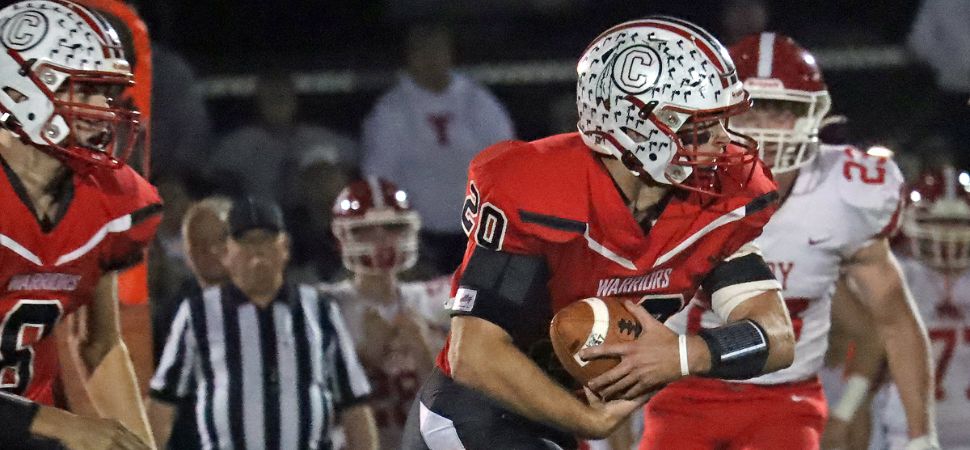 Warriors Drop Old Shoe Game To Rival Troy
By: Chris Manning | October 28, 2023 / Photo: Chris Manning
Canton fell to Troy, 52-0, during the Old Shoe game in the final week of the regular season.
The Trojans scored in every quarter, building a 33-0 lead at the half. Evan Woodward had two passing touchdowns to Lincoln Chimics, along with a rushing score.
Kael Millard, Jackson Taylor, Brendan Gilliland, Jayden Kutt, and Reed Palmer also had rushing touchdowns for Troy.
Ben Fitch was 10-for-26 for 99 yards and an interception for Canton, while also rushing for 40 yards on 15 carries.
Holden Ward had four catches for 49. Yards, with Michael Davis getting five receptions for 52 yards. He also had five carries for 25 yards.