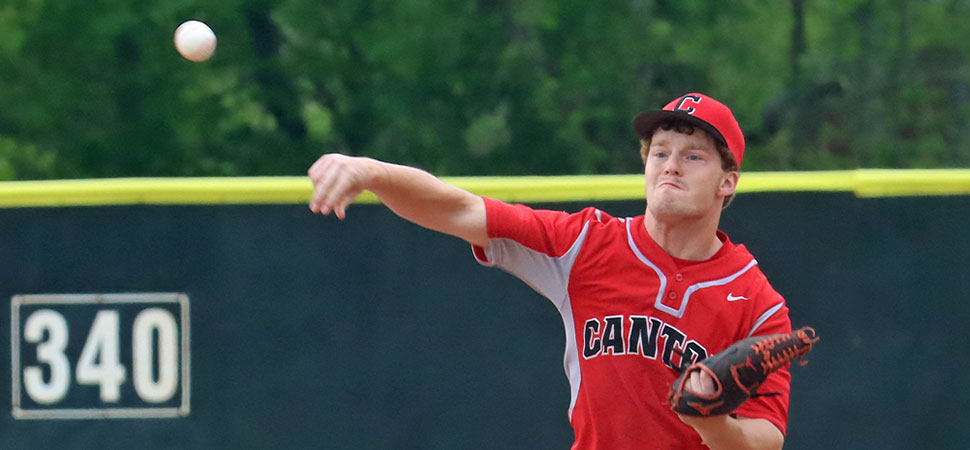 Warriors Fall To Wyalusing In District Semi-Finals
By: Chris Manning | May 25, 2023 / Photo: Chris Manning
Canton baseball couldn't quite solve Wyalusing's Blake Morningstar, falling 4-2 to Wyalusing in the District IV, Class AA baseball semifinals.
The Rams scored two runs in the first and third innings to go up 4-0. Canton would get one back in the sixth once Morningstar left the game, then scored another in the top of the seventh.
The tying run came to the plate, so the Rams brought Morningstar back in, and he got the final out.
Holden Ward got the start, and took the loss, going three innings to strikeout one with four walks, three hits, and four runs scored, two of which were earned.
Weston Bellows came in and calmed things down for the Warriors in his last appearance on the mound in Canton red. He allowed just one hit and three innings of work.
Batting out of the number nine spot for the Warriors Zack Colton went 1-for-2 with a double and a run scored while Hayden Ward (1-for-3) had an RBI.
Michael Beers (1-for-2) also had a hit as Brenen Taylor scored their other run.