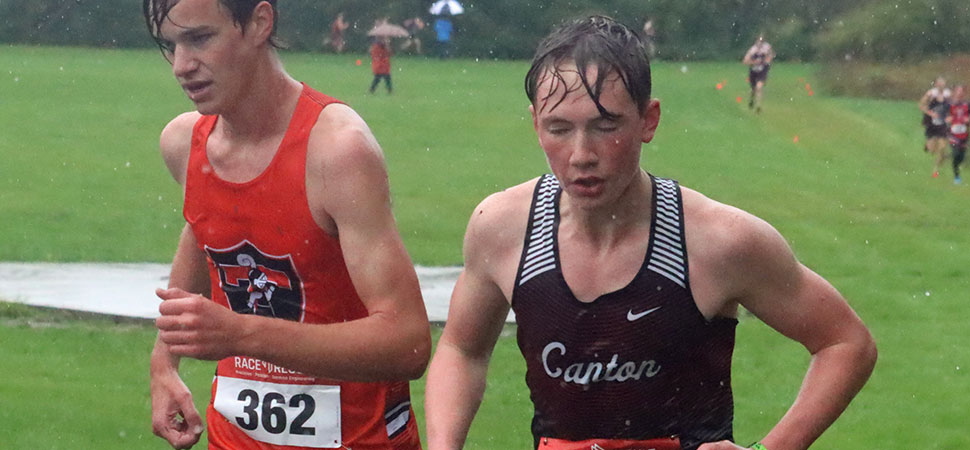 Warriors Place 7th At NTL Coaches Invite
By: Chris Manning | October 15, 2023 / Photo: Chris Manning
Lawrence Halbfoerster took eighth at the NTL Coaches' Invitational to lead the Warriors. His time was 18:15.
Landon Lake (21:23) was 43rd for the Warriors, with Joshua Hess (22:06) 56th. Hunter Huffman (22:12.33) took 58th, and Brayden Vroman (22:15) rounded out the top five in 59th.
Canton was seventh as a team with 171 points.
In the girls' race Daveian Crowley (26:43.48) took 41st overall.