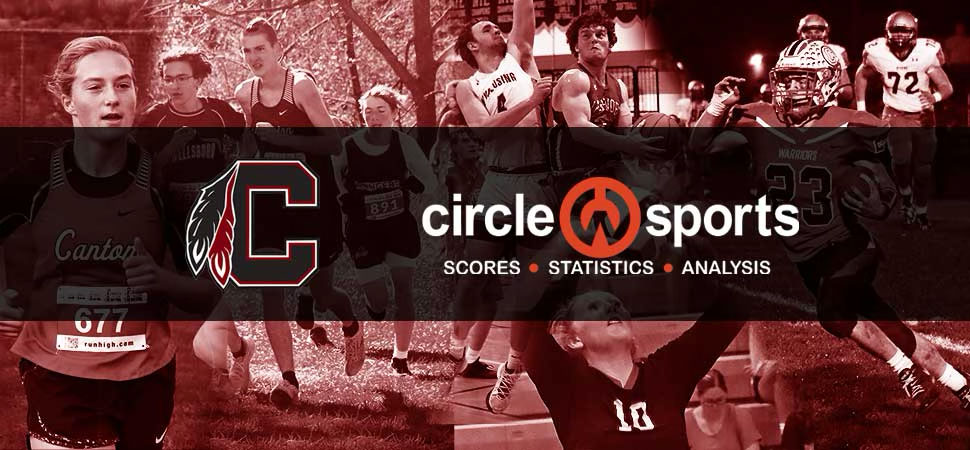 Warriors Roll to 45-12 NTL Crossover Win Against Montgomery
By: Chris Manning | October 8, 2023
Ben Fitch scored five first half touchdowns as Canton rolled past Montomgery, 45-12, during NTL football action.
Fitch had four rushing scores and one passing one, finishing with 126 yards on the ground, and 132 yards through the air, going 5-for-9.
Holden Ward caught his touchdown pass, finishing the day with two catches for 59 yards. Hudson Ward ran the ball four times for 82 yards with two scores.
Fitch led off the scoring with a 46-yard run at the 9:14 mark of the first quarter. Jake Pepper added the point after for a 7-0 lead.
With 6:42 left in the first quarter Hudson Ward scored on a 28-yard run. The kick failed, but the Warriors led 13-0.
Fitch got the final touchdown of the opening frame on a 16-yard run with 2:42 left to play. The point after was no good, but the Warriors led 19-0.
Hudson Ward opened the second quarter with a 49-yard scoring run 31 seconds in for a 25-0 lead.
Fitch followed that up with touchdowns runs of 17 and 47 yards. Pepper hit one of the two extra points to make it 38-0.
With 1:29 left to play in the half Fitch hit Holden Ward for a 56-yard scoring strike. Alexis McRoberts added the extra point for a 45-0 halftime lead.
Montgomery added two second half touchdowns for the 45-12 final.