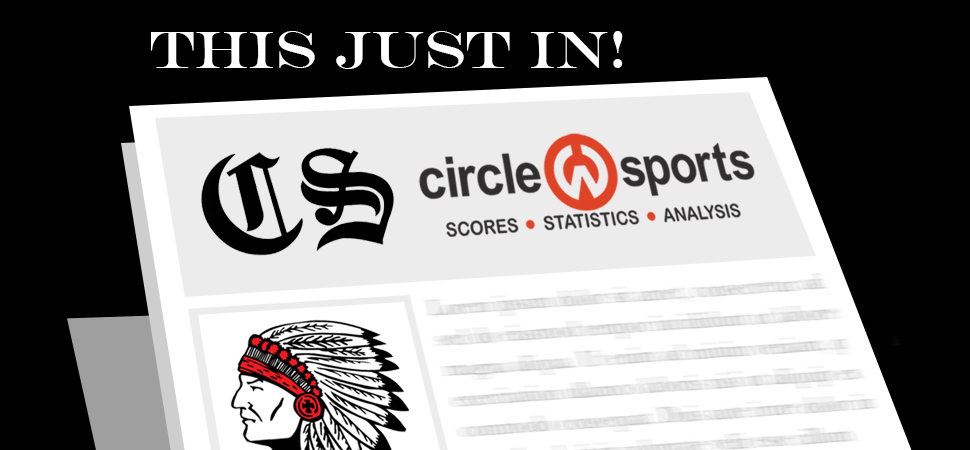 Warriors Set Two New Records In Troy Dual Meet
By: Chris Manning | April 26, 2023
The Canton girls won 69-68 over Troy in NTL dual meet action, while the boys fell to the Trojans.
For the Warriors, though, the real story was two new school records were set. Kyle Kapichok won the discus with a throw of 157-feet, 4-inches, nearly four feet further than Marshall Hall's 1979 record of 153-feet, 8-inches.
The Canton 4x100 relay won in 52.53, breaking the old record of 52.88.
On the girls' side Canton's Daveian Crowley won the 100 in 13.60, while Kendall Kitchen (28.87) and Laci Niemczyk (30.54) went 2-3 in the 200.
Camille McRoberts won the 400 in 1:06.27 and the 800 in 2:31.72 with teammate Kali Wesneski (2:52.70) second.
Wesneski won the 1600 in 6:28.93, as McRoberts won the 2-mile in 14:33.33.
Alexis McRoberts was second in the 300 hurdles in 53.81.
Kitchen won the long jump in 14-feet, 11-inches as teammate Kylie Luner (11-feet, 9-inches) was third.
Alexis McRoberts won the discus in 85-feet, 9-inches while Kayley Williams (73-feet, 8-inches) was second. Sammy Brackman won the javelin in 86-feet, 11-inches with Adrianna Yellenic third in 69-feet.
Brackman (25-feet), Alexis McRoberts (23-feet, 7 1/2-inches), and Williams (23-feet 4 1/2-inches) swept the shot put.
For the boys Josh Hess (59.15) was third in the 400 as Lawrence Halbfoerster (2:26.06) was third in the 800.
Anthony Asbury (111-feet, 8-inches) was second in the discus.
Canton swept the javelin with Wyatt Karpinski (127-feet, 10-inches), Quincy Wesneski (119-feet, 11-inches), and Kapichok (117-feet, 10-inches).
Kapichok (40-feet) and Rian Eberly (38-feet, 11-inches) were 2-3 in the shot put.